Sarajevo international airport
Flamingo Car Rental
Sarajevo, capital and cultural centre of Bosnia and Herzegovina, embraces its visitors with its historical buildings, unique beauties, and bridges that are the heart of West and East. Sarajevo has always been an interesting destination and center of tourism from past to present. Being a living city, Sarajevo is one of the world cities with the highest density of people during the summer season. Especially Sarajevo International Airport, located in Sarajevo, is the bridge between Sarajevo and Bosnia and Herzegovina to connect with the world.
Sarajevo Airport (SJJ) is the airport with the busiest daily passenger traffic in Sarajevo, where both domestic and international flights take place. Located in Sarajevo, Sarajevo Airport has an important position in transportation within cities such as Tuzla, Mostar, Bihac, Travnik and Banjaluka. Therefore, Sarajevo Airport is a great advantage in transportation to Sarajevo, and it is largely preferred for those who want to provide transportation to the surrounding cities. Considering all these advantages, Sarajevo Airport, which stands out with its cheap car rental opportunity, has a wide range of car rental options.
Flamingo Car Rental Options
Due to its location and the abundance of possibilities within the airport, it is the place where the most car rental offices are located and where there is demand. Arriving passengers can take advantage of Flamingo Rent a car's car rental service at Sarajevo Airport to provide the perfect and most practical transportation.
Flamingo Rent a Car invites its passengers, who are looking for a Sarajevo car rental, to have the best driving experience with its office located in the arrivals terminal of Sarajevo Airport. Flamingo Rent a Car offers the most suitable car rental service in line with the car rental needs of the passengers after the necessary transition procedures are completed after the plane landing. With its 24/7 service office and its experienced staff who keep customer satisfaction at the highest level, car rental transactions can be made without being exposed to lengthy transactions.
How to Rent a Car in Sarajevo with Flamingo Rent a Car?
Passengers who want to rent a car can come to Flamingo Rent a Car office and rent a vehicle suitable for every budget and segment. You can either make a flight and make a reservation at the office, or you can make the online reservation car rental process from the website and receive the vehicle from the office representative.
Vehicles rented from Sarajevo are delivered by Flamingo Rent a Car officials after careful maintenance and checking their fuel tanks. Flamingo Rent a Car, which has adopted the principle of working with a perfect journey experience and customer satisfaction, offers the opportunity to leave a car rented from Sarajevo Airport in a different destination. Sarajevo car rental company Flamingo Rent a Car, which is there for its customers in an emergency or whenever you need it, with its competitive price policy, Customer Service Line that can be reached at any time, delivers the vehicle within minutes from the indoor parking lot after a short rental process and the contract.
Enjoy the most suitable car rental service with Flamingo Rent a Car, regardless of whether it is a touristic, business or family trip. The journey, which starts from Sarajevo Airport, continues by exploring Sarajevo to the full, or ends in another city. Make your reservation now with Flamingo Rent a Car, the most suitable car rental company, and find the comfort you are looking for on the road.
Sarajevo international airport Rental Cars
The latest model and well-maintained rental vehicles with insurance coverage are with you at the international airport location with the assurance of www.flamingo.ba. www.flamingo.ba is the indispensable address for international airport car rental services.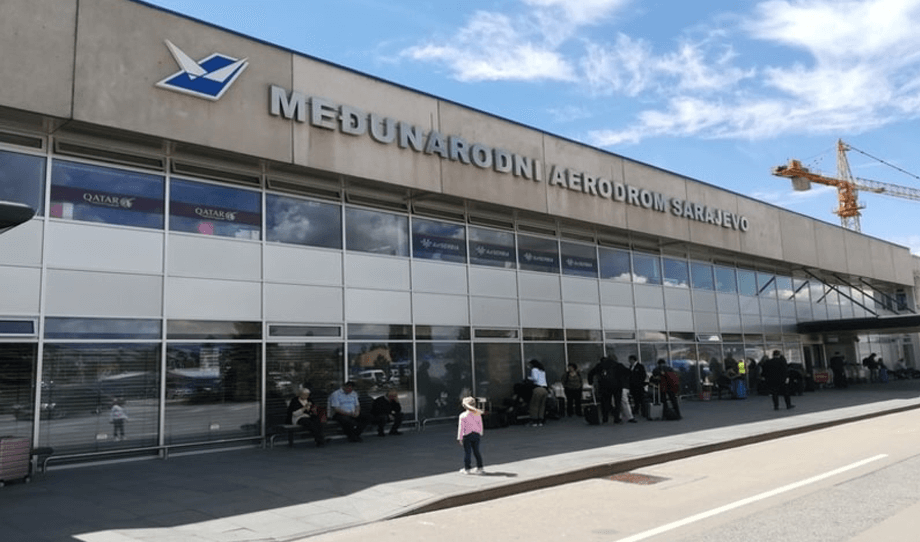 Sarajevo international airport
international airport
Hrasnička cesta 44 Ilıdža / Sarajevo 71210 Sarajevo
+38761806229